#25 FREEING YOUR VOICE: AN EXPERIMENT IN SPONTANEOUS SINGING Episode #25
Episode #25
December 2021
#25 FREEING YOUR VOICE: AN EXPERIMENT IN SPONTANEOUS SINGING
Capucine Lafait-Hémard
It's the full moon dear witches! For the last episode of the year, Sabrine Kasbaoui welcomes Capucine Lafait-Hémard, artist, "passeuse-chanteuse", voice explorer and coach in vocal maieutics. Together they discuss spontaneous singing (a technique that allows you to disconnect from your mind and be in your body), singing circles and vocal maieutics. You will also find Jeanne Burgart-Goutal's Les pensées écoféministes, who will present the text Woman and Nature by the poet Susan Griffin. Also on the program: the luminous Lunar Saga by Stéphanie Lafranque aka la Tisanière Tatouée. Enjoy your listening, and may this last full moon be sweet to you!
Attention, our guest shared with us the story of the abortion she underwent a few years ago, if you do not wish to listen to it you can skip the passage from 24:08 to 26:36.
The opinions expressed in this episode do not necessarily reflect those of the Gang Of Witches management.
Suscribe to this podcast: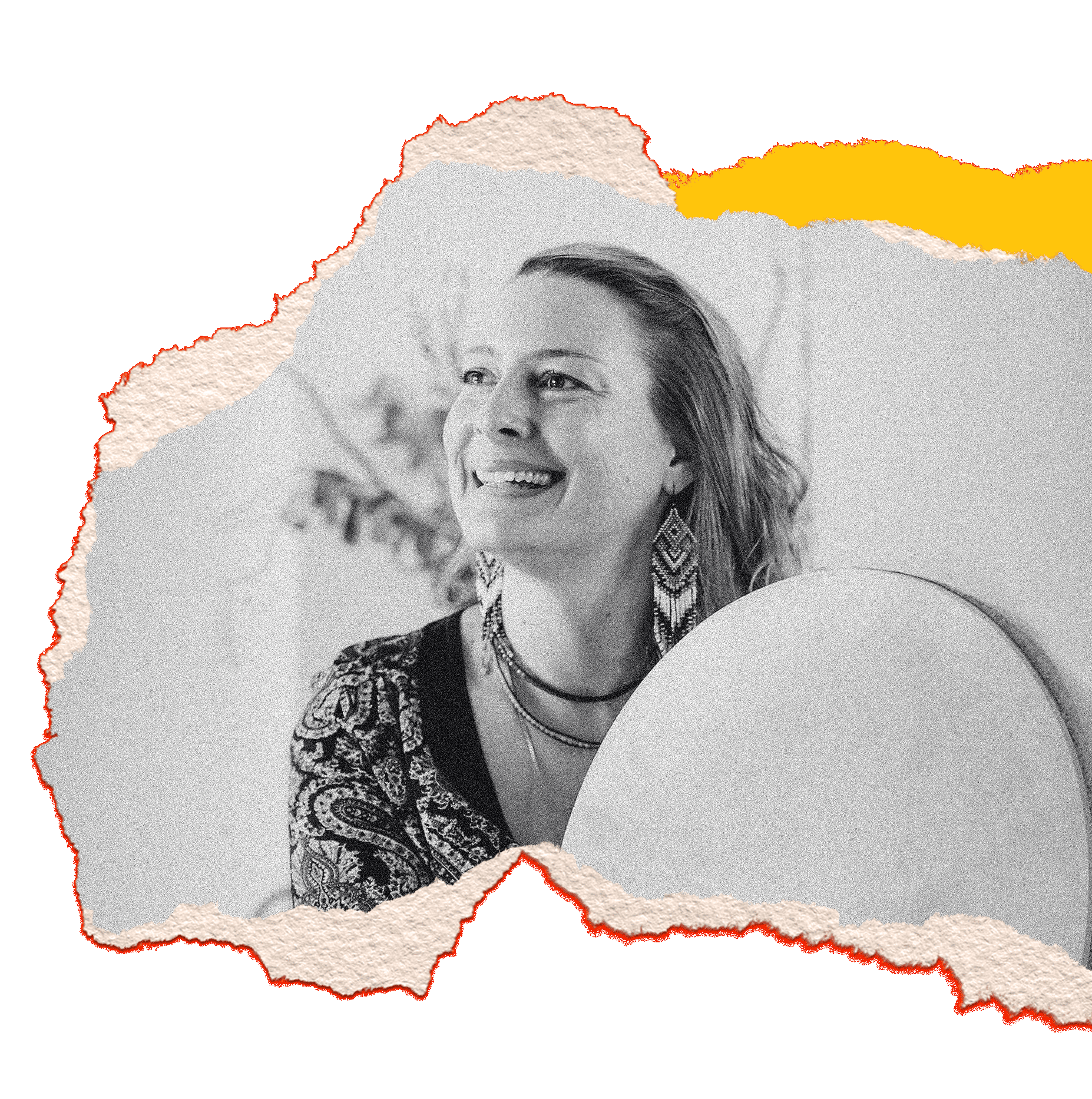 01:22 – Capucine talks about her career path and transition, how she writes and composes and how she discovered spontaneous singing.
12:40 – What is a spontaneous singing circle?
21:46 – How has singing helped our guest to heal certain wounds? She also tells us how she accompanies wounded bodies and voices on a daily basis in the singing circles she leads.
29:24 – The ecofeminist thoughts of Jeanne Burgart Goutal.
40:33 – Capucine looks back on the journey of exploring her voice.
47:14 – The lunar saga of Stéphanie Lafranque aka La Tisanière Tatouée.
52:32 – What is vocal maieutics? The singer also tells us about her interventions in hospitals in intensive care and palliative care.
1:04:53 – Our guest shares with us what the figure of the witch means to her.
References cited
in the episode #25
Capucine Lafait-Hémard: Voice explorer, coach in vocal maieutics, singer-songwriter.
La voix de l'invisible, contes et chants du chaman intérieur: Capucine Lafait-Hémard and Anne-Laure Cabosse, published by Trèdaniel, coming out in March 2022.
Christophe Boyer: Spontaneous singer, voice awakener.
Jean-Yves Pénafiel: Actor, singer, theatre and circus director, teacher.
Woman and nature: Susan Griffin, Le Pommier, 1978.
Rêver l'obscur: Star Hawk, Cambourakis, 2016.
Martina A. Catella: Ethnomusicologist, pianist, singer, author and artistic director of major contemporary creations.
Marie-Pascale Dubé: Film and theater actress, author and performer.
Guest: Capucine Lafait-Hémard
Animation: Sabrine Kasbaoui
Production: Gang Of Witches
Conception: Gang Of Witches, Sabrine Kasbaoui
Editing: L'Arrière Boutique
Sound design: Gang Of Witches
Music: Gang Of Witches
Mix: Thibault Delage, Adrien Beccaria, L'Arrière Boutique
Photography: Jordan Thomas
Branding: Vivien Bertin