The Coven
Nature

Community

Creation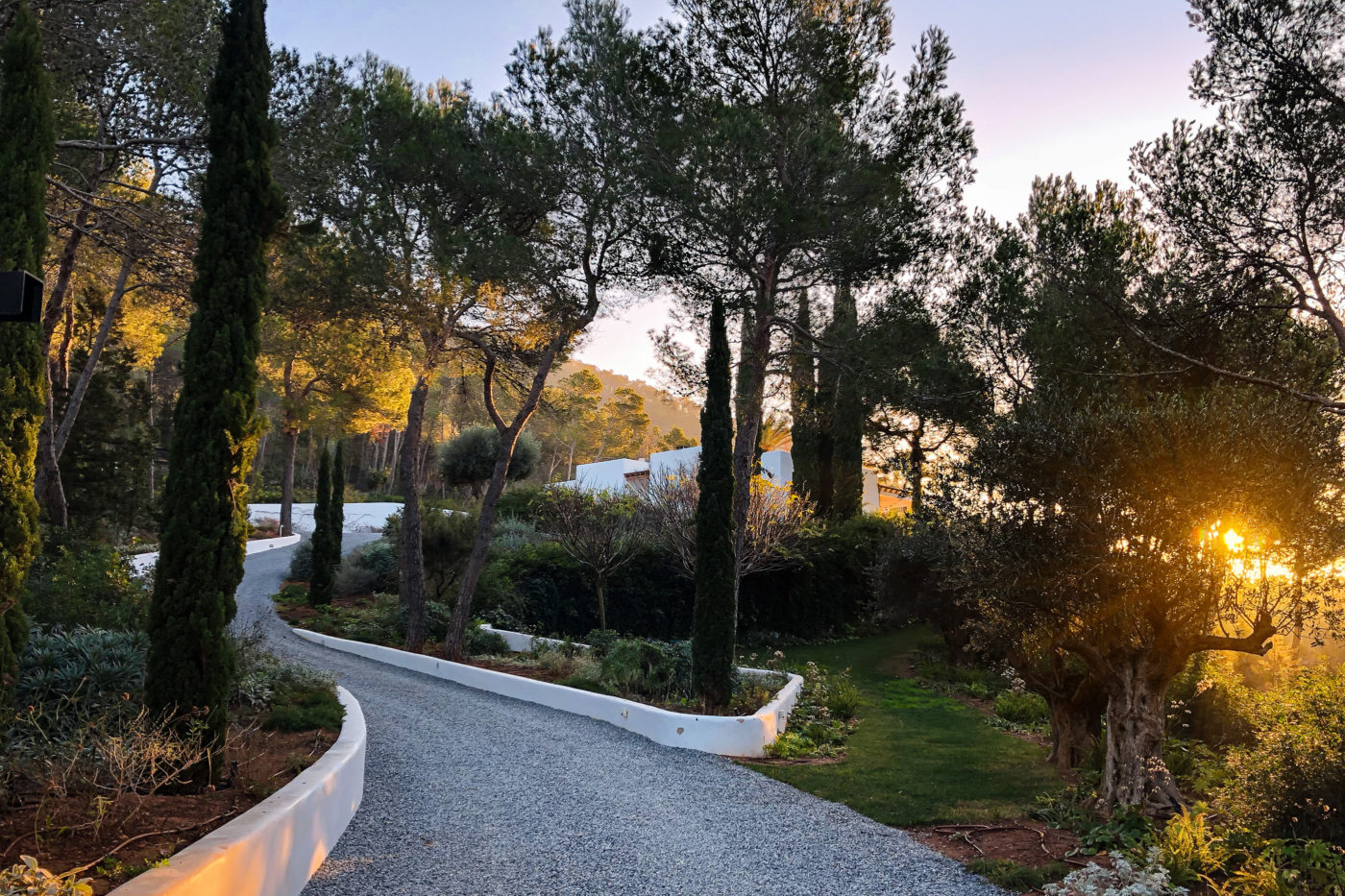 Hidden in a pine forest in ibiza, The Coven* is Gang of Witches' sanctuary. Since 2019 we have been working to be as eco-friendly** as possible, making our lifestyle an activism in its own right. We live there secluded from the world with our 12 cats, and divide our time between creating art, preserving our crops, developing a local pharmacopoeia, spiritual practices, and study. The Coven is a work in progress; Paola Hivelin has started to invest the park with her sculptures in dialogue with nature, populating the place with her "Forest Spirits". We also invited Ciou, who painted her "Goddess of the Forest" in the Alley of Goddesses, Sunny Buick painted her "Tiger Goddess" and Vic Oh his "Tanit-Tinat", in homage to the Punic goddess protector of the island. After 3 years of artistic residencies, we have opted for a new format, that of artistic sabbaths. These are co-creations that take place during a week of shooting at the Coven, thought as a ritual and aiming to create new imaginary.
·
Paola Hivelin & Sophie Rokh
Artists, founders of Gang of Witches
*Coven: Group, assembly of witches.

**We produce more than half of our food through permaculture; all of our energy is solar in the summer, and in the winter we supplement with wood heating; we recycle and aim for zero waste; we compost; we collect rainwater.
Amélie Poulain "MAGNETIC INTERFERENCE"
By choosing dance and transformism as her performance techniques, choreographer and dancer Amélie Poulain invites the audience to a sensory immersion, to the pursuit of a metamorphosis, beyond the representation of gender identities. Look for the lady where you least expect her. JEU DE DAMES is a fable about the transformation of life in 3 tableaux: [ Organic x Egocentric x Magnetic ] playing with stage codes and multidisciplinary aesthetics. Following the thread of the game, Amélie Poulain likes to divert and shift the artistic codes by playing with her environment, the performers, the staging underlined by a scenographic and aesthetic universe in trompe l'oeil, so many rules to transform with elegance.
Music: D1 – Crack Bong [Loefah Remix]
Paola Hivelin "Invisible Ties" - Manipura #1
Paola Hivelin "Invisible Ties" – Manipura #1
Inspired by mycorrhizal networks, this meditative and spider-like work is part of a series that explores the theme of interconnection, and raises the question of our place within the earth's ecosystem. What are our chosen and experienced connections? How can we re-establish virtuous and balanced interactions in a sick world?
Music: Lorn – Acid Rain
Ciou painting her necro kawaii Goddess of the Forest
Ciou painting her necro kawaii Goddess of the Forest in the Alley of Goddesses at the Coven.
Ciou has managed to establish herself within the international community of contemporary Pop art and Lowbrow artists. Her influences go from American popular culture from the thirties through the seventies to European Baroque but also the Victorian style. She is fond of contemporary art and traditional Japanese art. She has created her own cosmogony "necro kawaii", with bewitching female dancers and their surrealist companions.
Music: Agnes Obel – Familiar
Vic Oh painting her Tanit Tinat Goddess
Vic Oh painting her Tanit Tinat Goddess in the Alley of Goddesses at the Coven.
It is in Mexico, the country where she grew up, that Vic Oh learns colours and emotions, and is imbued with naive art, magical realism and ancestral cultures. Today she is a visual artist based in Paris, with a degree in Art History from the Sorbonne, she likes to illustrate in her paintings the strength of the wild feminine as well as the mystical and sacred universe that surrounds us. Her works are regularly exhibited in European galleries (Paris, Florence, Amsterdam, Prague, Oslo…).
Music: SQÜRL – Funnel of Love
Sunny Buick painting her Lion Goddess
Sunny Buick painting her powerful Lion Goddess in the Alley of Goddesses at the Coven.
Sunny Buick is a Francophile American painter and tattoo artist. She has been living in Paris for many years and expresses her creative universe on canvas, paper or under the skin. Behind naive and sweet appearances, with a constant and keen sense for details, composition and symbols, Sunny explores fairground arts, tiki culture, milagros, pinups and monsters of any kind which question our society about subjects that deal with feminism, ancestral rituals, and more recently, international politics. She is a cofounder of the gang.
Mermaid Julie Atlaz Muz
by Valérie Mitteaux
09.19
Julie Atlas Muz (born Julie Ann Muz on May 30, 1973) is a New York City-based performance artist, dancer, burlesque artist, stage director, and actress. In 2012, she married English actor Mat Fraser.
Muz is best known as a performer in the New York City burlesque scene and neo-burlesque revival. She was the crown holder of the 2006 Miss Exotic World and the 2006 Miss Coney Island pageants. The New York Times calls her "the royalty of burlesque". She is a member of the eco-feminist revolutionary gang, Gang Of Witches.
Julie Atlas Muz is Tiger Cat
by Valérie Mitteaux
09.19