#23 FEMINISMS AND POP CULTURE Episode #23
#23 FEMINISMS AND POP CULTURE
Jennifer Padjemi
A few days before Samhain, in this full moon called "leaves", Sabrine Kasbaoui welcomes the journalist, podcaster and author Jennifer Padjemi. She has published Féminisms & pop culture, an ultra-documented and committed essay that examines the social mirror of the most popular cultural objects. In this episode, she will talk about the difference between visibility and representation and the alliance between feminism and pop culture, for better or for worse.
In this episode you will also find two new columns, Saga Lunaire by Stéphanie Lafranque aka La Tisanière Tatouée, who will share a lunar guidance every month. And Les pensées écoféministe by Jeanne Burgart Goutal, which will highlight ecofeminist thinkers, this month the work of Rosemary Radford Ruether is in the spotlight. Enjoy!
Suscribe to this podcast: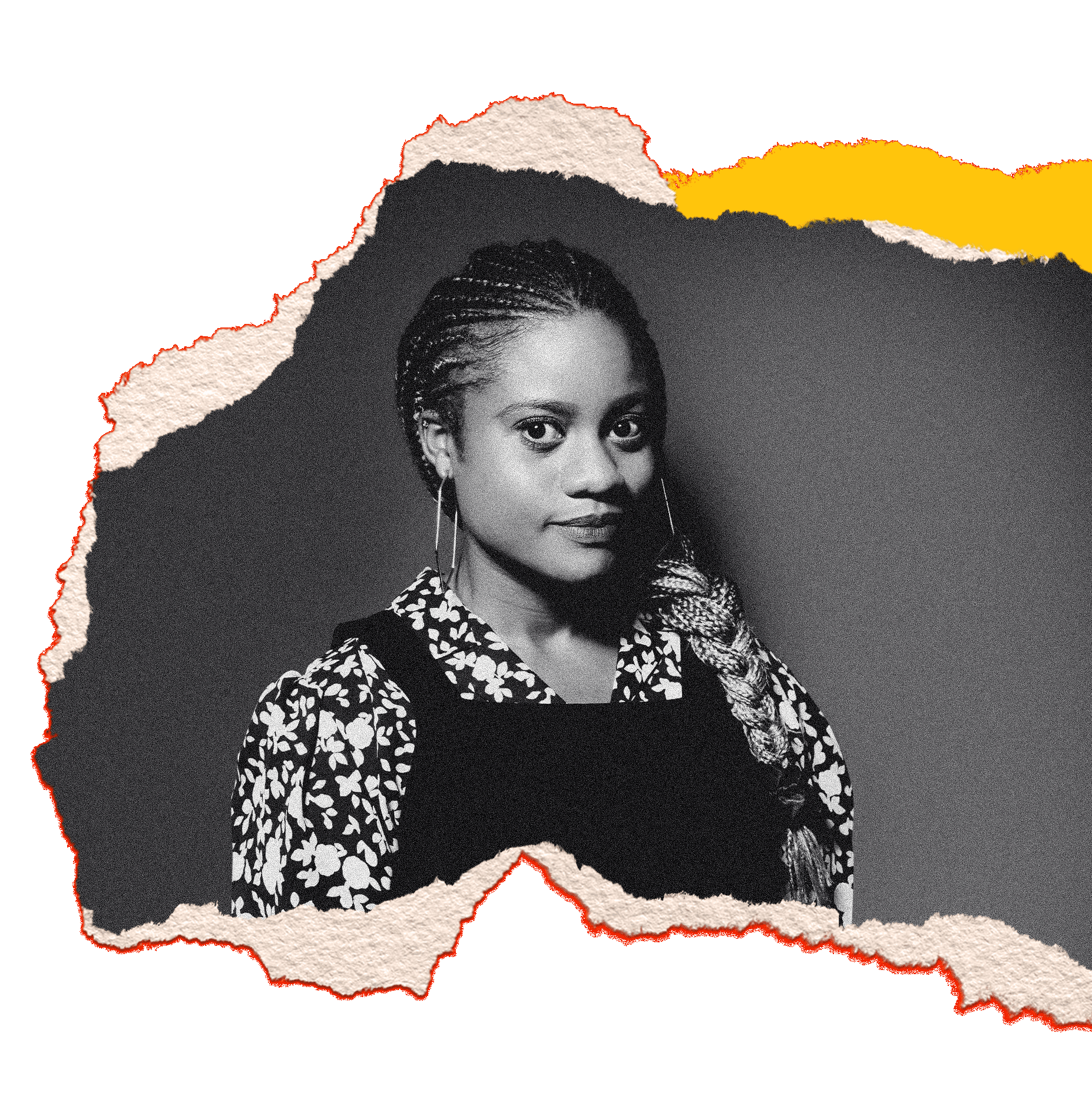 01:42 – Our guest tells us about her background and talks about the representation of women's groups on screen, how she started consuming pop culture and when she saw it as a social mirror.
10:52 – Knowing how to distance oneself from pop culture to make room for analysis, pop culture chronology.
20:12 – Black-misogynist, how is white feminism ultra intellectualising?
22:26 – The lunar saga of Stéphanie Lafranque aka La Tisanière Tatouée.
26:37 – The author talks about her relationship with intersectional feminism and how pop culture across the Atlantic has influenced her.
34:27 – What is the difference between representation and visibilisation?
36:39 – Series creators Michaela Cole and Shonda Rhimes have brought new life to the shows and a new approach to writing and directing.
57:10 – The ecofeminist thoughts of Jeanne Burgart Goutal.
01:05:52 – What are the conditions of production of cultural objects and the economic stakes that accompany them?
01:14:03 – How capitalism swallows what is supposed to criticise it, the recovery of struggles for consumerism ends. 
01:19:22 – Jennifer Padjemi gives us her perception of the figure of the witch.
References cited
in the episode #22
Jennifer Padjemi: French journalist, podcaster and author.
Feminisms & pop culture: Jennifer Padjemi, Stock editions, 2021.
What's Good Newsletter: Launched by Jennifer Padjemi and Mélody Thomas, What's Good is an inclusive newsletter that links pop culture and social news.
Miroir miroir: Podcast on representations, beauty and the body presented by Jennifer Padjemi. Binge Audio, 2018-2019.
Catherine Bertho-Lavenir: French historian, sociologist and mediologist.
***Flawless: Beyoncé ft. Chimamanda Ngozi Adichie, Beyoncé – Platinum Edition, 2014.
We should all be feminists: Chimamanda Ngozi Adichie, TEDx Talk, 2013.
Ain't I a Woman?: Bell Hooks, South End Press, 1981.
Ouvrir La Voix: Film written and directed by Amandine Gay, Films du losange, 2017.
Regard noir: Aïssa Maïga and Isabelle Siméoni, Zadig Production, 2020.
Grey's Anatomy: American medical television series, created by Shonda Rhimes and broadcast since 27 March 2005 on the ABC network.
​​I May Destroy You: British television drama series in twelve episodes of approximately 30 minutes created by Michaela Coel and first broadcast by BBC One and HBO, exploring the issue of sexual consent in contemporary life.
Le Regard féminin: Iris Brey, Point editions, 2021.
Être écoféministe – Théorie et pratique: Jeanne Burgart Goutal, L'échappée, 2020.
Rosemary Radford Ruether: Féministe américaine et une théologienne catholique.
Guest: Jennifer Padjemi
Animation: Sabrine Kasbaoui
Production: Gang Of Witches
Conception: Gang Of Witches, Sabrine Kasbaoui
Editing: L'Arrière Boutique
Sound design: Gang Of Witches
Music: Gang Of Witches
Mix: Thibault Delage, Adrien Beccaria, L'Arrière Boutique
Photography: Marie Rouge
Branding: Vivien Bertin
"The artistic collective Gang Of Witches launches on January 10th a podcast that resembles it. Understand: eco-feminist, intensely sororalistic and revolutionary. One of its presenters tells us a few words about it. To your helmets."
Extract from the article from Clément Arbrun for TERRAFEMINA
8th of january 2020
Download the press review – FR [pdf – 3Mo]