#20 THE DOCUMENTARY, AN INTIMATE, CATHARTIC AND POLITICAL PATH Episode #20
#20 THE DOCUMENTARY, AN INTIMATE, CATHARTIC AND POLITICAL PATH
Mai Hua
On this full moon of July, known as the Deer Moon, Sabrine Kasbaoui welcomes Mai Hua. Artist, director, blogger and colour designer, Mai Hua talks to us about her film, Les Rivières. This intimate investigation, made over 6 years, deals with her lineage of women and the transgenerational issues of family memory. When the intimate meets the political, and the quest for the self leads to creativity. You will also find the new column Chercher la sorcière (Searching for the witch) by Marjorie Delle Case and Alexandra Fournier, who this month present a text by Danièle Flaumenbaum, Femmes désirées, femmes désirantes (Desired women, desiring women). In this episode we also inaugurate a new column, Blue bed, presented by Anaïs Jullien from Censored Magazine, who will present us each month the works of engaged, feminist and anti-racist artists. Enjoy your listening!
Suscribe to this podcast: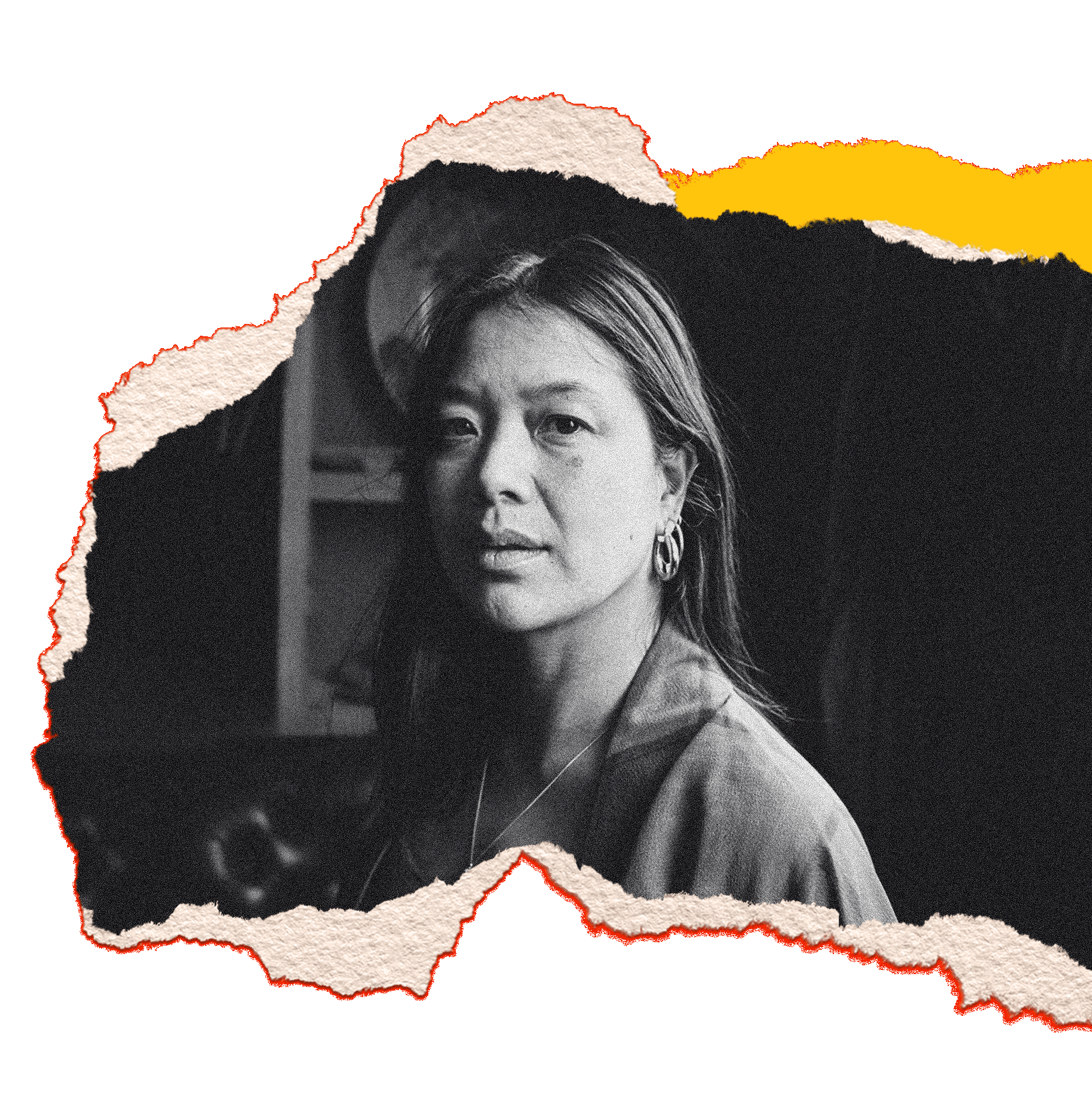 01:24 – Mai Hua talks about why she chose to work on her personal history and her lineage of women, why she chose to make a film and assume her own voice.
10:19 – What impact did her grandmother's return to France have on the process of creating her film and how she managed to get her family on board.
19:15 – Through her film, our guest wished to break the law of silence imposed by patriarchy, when intimacy is put at the service of politics.
26:48 – "Seeking the Witch", by Marjorie Delle-Case and Alexandra Fournier.
31:23 – At what point did she realise the cathartic power of art, and how are quest and creativity linked?
42:36 – Our guest talks about her relationship to intersectionality as influenced by her family history.
48:15 – Blue bed, Censored Magazine's column by Anaïs Jullien.
53:38 – Les Rivières has not received institutional support, is this due to its origins?
56:20 – The inclusion of men in his film through his son, his work with Jerry Hyde.
01:05:28 – Mai returns to the term "matriarchy".
01:10:16 – What does the figure of the witch represent? And what is her relationship to writing?
References cited
in the episode #20
Mai Hua: French artist, director, blogger and colour designer.
Les Rivières: Film directed by Mai Hua, 2019.
Femmes désirées, femmes désirantes: Danièle Flaumenbaum, éditions Payot et Rivage, 2006.
Connexion: Kae Tempest, Éditions de l'Olivier, 2021.
L'Histoire sans fin: Wolfgang Petersen, Bavaria Film, 1984.
Fatima Al Qadiri: Kuwaiti visual artist, composer and producer of electronic music.
Guest: Mai Hua
Animation: Sabrine Kasbaoui
Production: Gang Of Witches
Conception: Gang Of Witches, Sabrine Kasbaoui
Editing: L'Arrière Boutique
Sound design: Gang Of Witches
Musics: Gang Of Witches
/ Guillaume Gonin Relaxation sonore n°1
Mix: Thibault Delage, Adrien Beccaria,
L'Arrière Boutique
Photography: Jerry Hyde / @jerrydmhyde
Branding: Vivien Bertin
"The artistic collective Gang Of Witches launches on January 10th a podcast that resembles it. Understand: eco-feminist, intensely sororalistic and revolutionary. One of its presenters tells us a few words about it. To your helmets."
Extract from the article from Clément Arbrun for TERRAFEMINA
8th of january 2020
Download the press review – FR [pdf – 3Mo]