#12 TRANSIDENTITY AND MIGRATION: FRANCE, LAND OF ASYLUM? Episode #12
Episode #12
November 2020
#12 TRANSIDENTITY AND MIGRATION: FRANCE, LAND OF ASYLUM?
Sasha
For this episode #12, Gang Of Witches gives carte blanche to Lexie, transgender activist and creator of the account Instagram @aggressively_trans. She receives Sasha, an activist Russian trans woman who has been a political refugee in France since 2018. She left Russia because of the threats to the LGBTQIA+ community. In the course of their exchange, they talk about Sasha's journey, her arrival in France, the loneliness, the discrimination, but also the support she found within the association Accepess-T*.
*Association which "aims to fight against all forms of exclusion, discrimination of any kind (abuse, violence, mistreatment) related to identity and gender expression.
Suscribe to this podcast: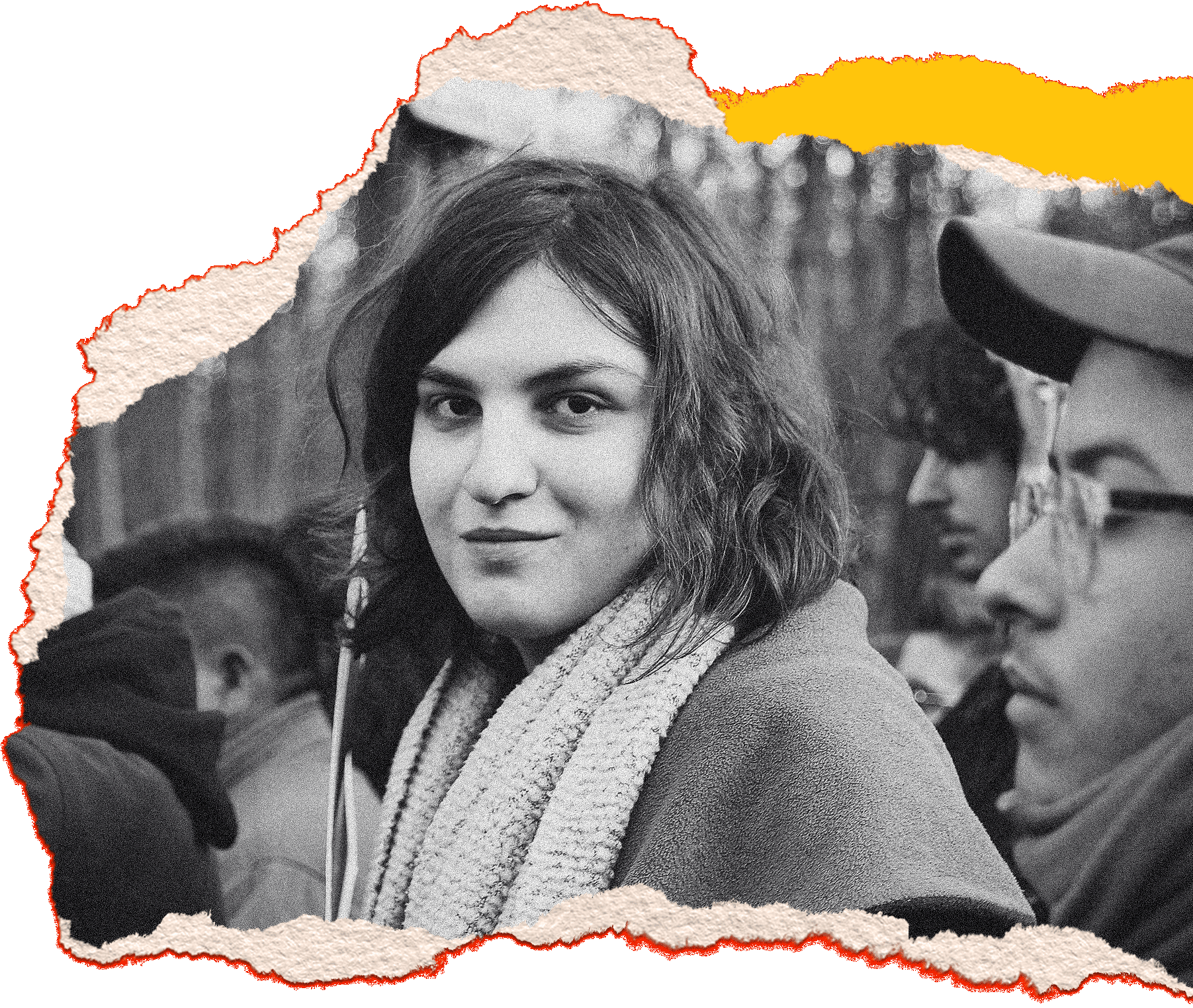 (00.01.21) Sasha introduces herself, tells us about her childhood in Russia and the awareness of her transidentity.
(00.12.16) Lexie's Column.
(00.14.25) It is difficult to find spaces of expression of the transidentity. Sasha tells us about her experience.
(00.20.19) Transphobia generates suicides, in France as in Russia.
(00.23.40) Sasha arrived in France in 2018, she tells us about her journey as a migrant trans asylum seeker.
(00.41.55) Paola Hivelin's Rant.
(00.43.52) How to change one's civil status in France when one is a trans person?
(00.46.23) Our guest compares the political situation of Russia to that of France, at the time of the rise of authoritarianism.
(00.51.56) Sabrine Kasbaoui's Rebellions' notebook.
(00.57.12) Which structures to turn to when one is a migrant? And how to militate?
References cited
in the episode #12
Lexie Agresti: French trans woman, activist for the right and visibility of trans and/or non-binary people.
Sasha: Trans woman, activist and political refugee from Russia.
Acceptess-T: Parisian association fighting against all forms of exclusion and discrimination related to gender identity, their expression, towards people who consider themselves transgender.
FAST: Fund for Trans Social Assistance, created by the association Acceptess T.
Russian speaking LGBTI in France: Self-help group created by Sasha and Yocef helping Russian speaking LGBTI people in France.
ARDHIS: French association for the recognition of the rights of homosexual and trans people to immigration and residence.
BAAM: The office of reception and accompaniment of migrants is a French association created in 2015 in Paris to help migrants and refugees in particular, after the expulsion of nearly 900 refugees who occupied a high school in the district of Paris 19ᵉ.
Cisgender: Qualifies a person whose gender identity is consistent with the gender assigned to him/her at birth.
Deadname: In the case of a trans person, first name indicated at birth at the civil registry office, before the person chooses a new first name that corresponds to his or her gender.
Doona: A young trans woman who died on September 23, 2020 in Montpellier.
Vanesa Campos: Vanesa Campos is a trans woman, migrant, undocumented sex worker from Peru, who was shot at the age of 36 in the Bois de Boulogne in Paris during the night of August 16-17, 2018, after she had opposed a group of armed men.
Jessyca Sarmiento: Trans and migrant sex worker, she was murdered in her workplace, the Bois de Boulogne, in the night of February 20-21, 2020.
Homophobia in Chechnya: Starting in 2017, men perceived to be homosexual were abducted and tortured in Chechnya.
OFII: The French Office for Immigration and Integration.
OFPRA: French Office for the Protection of Refugees and Stateless Persons.
CNDA: National Court of Asylum.
La vie d'Adèle: Movie by Abdellatif Kechiche, 2013.
Miss: Movie by Ruben Alves, 2020.
Guest: Sasha
Animation: Lexie @aggressively_trans
Production: Gang Of Witches
Conception: Gang Of Witches, Lexie
Editing: L'Arrière Boutique
Sound design: Gang Of Witches
Musics: Gang Of Witches
Mix: Thibault Delage, Adrien Becarria, L'Arrière Boutique
Photography: Élise Chanet
Branding: Vivien Bertin
"The artistic collective Gang Of Witches launches on January 10th a podcast that resembles it. Understand: eco-feminist, intensely sororalistic and revolutionary. One of its presenters tells us a few words about it. To your helmets."
Extract from the article from Clément Arbrun for TERRAFEMINA
8th of january 2020
Download the press review – FR [pdf – 3Mo]