#11 BEYOND
CLIMATE CHANGE Episode #11
#11 BEYOND
CLIMATE CHANGE
Starhawk
For this eleventh episode, Gang Of Witches renews its carte blanche to @WTFéminisme. In this evening of Samhain, we give the floor to the american pagan witch Starhawk, also shaman, author, activist and permaculture teacher. She tells us about her link to the Earth, the sacred and the Moon. She also evokes ecology, and the need to return to a peaceful relationship with nature. Starhawk also gives us her point of view on the presidential elections in the US, the importance of voting and cohesion. We will end with a guided meditation, offered by our guest… Enjoy !
Suscribe to this podcast: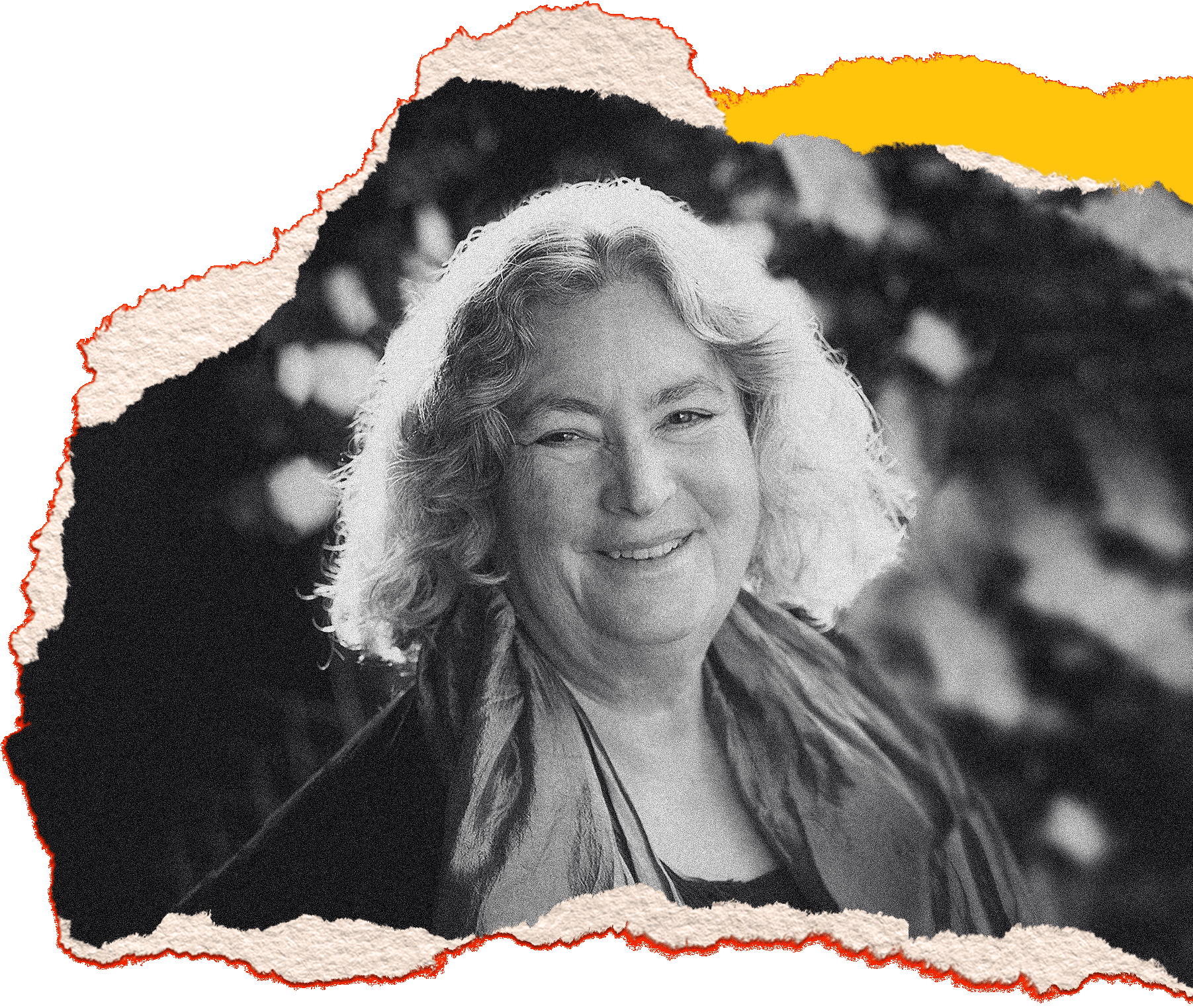 (00.01.20) Our guest talks about her journey, her inspirations and her encounter. How Miriam Simos became Starhawk.
(00.08.43) What are covens and what are their missions?
(00.12.04) Sabrine Kasbaoui's Rebellions' diary.
(00.17.03) Starhawk evokes her connection to the Earth and the sacred.
(00.23.47) The author draws a parallel between The Fifth Sacred Thing, a dystopian story she wrote in 1993 about the climate collapse in the United States in 2048, and the current situation.
(00.29.38) Should we all be witches? Our guest gives us her opinion.
(00.31.41) "A full Moon, a Vegetable", musical interlude, by Paola Hivelin and Sophie Rokh.
(00.33.40) Starhawk tells us about the Moon and what it represents for her.
(00.35.55) The Moon is linked in some way to the cycles of women. Our guest tells us about the rites of passage she practiced with young girls.
(00.40.44) Flash cool by Sophie Truchot and Renaud Voisin.
(00.42.45) On November 3, 2020 the 59th presidential elections will take place in the United States. Our guest returns to the need to encourage people to vote.
(00.47.07) Starhawk offers us a meditation.
References cited
in the episode #11
Starhawk:  American witch, writer and eco-feminist activist.
Reclaiming: Coven founded by Starhawk.
Coven: A group or meeting of witches.
Z Budapest: American author of Hungarian origin, known for her books dealing with feminist spirituality and the dianic Wicca, which she cofounded.
Wicca Dianique: Wiccan tradition centered on the Great Goddess and the feminine, founded by Zsuzsanna Budapest.
When God Was a Woman: Merlin Stone, 1976.
The Spiral Dance: Starhawk, Harper & Row, 1979.
Drawing Down the Moon: Margot Adler, Viking Press, 1979.
Marija Gimbutas: American archaeologist and prehistorian of Lithuanian origin.
The Fifth Sacred Thing: Starhawk, Bantam, 1993.
Joe Biden et Kamala Harris: Candidates for the U.S. presidential elections in 2020.
Chimamanda Ngozi Adichie: Nigerian writer.
"We should all be feminists": Chimamanda Ngozi Adichie, TEDxEuston, 2012.
Black radish French fries – vegan, grain free
Preparation time 10 min
Cooking time 25 min
Total time 35 min

2 people
Ingredients
* 1 black radish
* 3 tbsp. olive oil
* 1 tbsp. tablespoon agave syrup
* Salt
* Black pepper
* 1 tsp. Coffee paprika
Preparation
* Preheat your oven to thermostat 6 or 180°C.
* Wash and peel the black radish.
* Cut it into the shape of french fries. Place them in a container with a lid.
* Add the olive oil and agave syrup on top and sprinkle with salt.
* Add 3 turns of black pepper mill and sprinkle with paprika.
* Close the box and shake it.
* Place the black radish fries on a baking tray and bake for 25 minutes on rotating heat.
Guest: Starhawk
Animation: Sophie Truchot and Renaud Voisin
Production: Gang Of Witches
Conception: Gang Of Witches, WTFéminisme
Editing: L'Arrière Boutique
Sound design: Gang Of Witches
Musics: Gang Of Witches / Michael Harner Shamanic journey
Mix: Thibault Delage, Adrien Becarria, L'Arrière Boutique
Photography: Stephan Readmond
Branding: Vivien Bertin
Retranscription
from episode #11
"The artistic collective Gang Of Witches launches on January 10th a podcast that resembles it. Understand: eco-feminist, intensely sororalistic and revolutionary. One of its presenters tells us a few words about it. To your helmets."
Extract from the article from Clément Arbrun for TERRAFEMINA
8th of january 2020
Download the press review – FR [pdf – 3Mo]