#10 FEMINISM
THINKS Episode #10
#10 FEMINISM
THINKS
Geneviève Fraisse
For this episode #10, Gang Of Witches gives a carte blanche to the @WTFéminisme team, Sophie Truchot and Renaud Voisin. The founders of the Instagram account and the eponymous association receive Geneviève Fraisse, philosopher and researcher emeritus at the CNRS, author and specialist in feminist thinking. Geneviève Fraisse uses equality as a "reading operator", to think about philosophy as well as politics and art history. In particular, the philosopher highlights the similarities between feminism "who shouts in the street" and feminism "who thinks", underlining the concordance between the street and the library (nowadays it looks like a computer). She also evokes the importance of playfulness and laughter in feminist activism, as in the performance "Un violador en tu camino".
Suscribe to this podcast: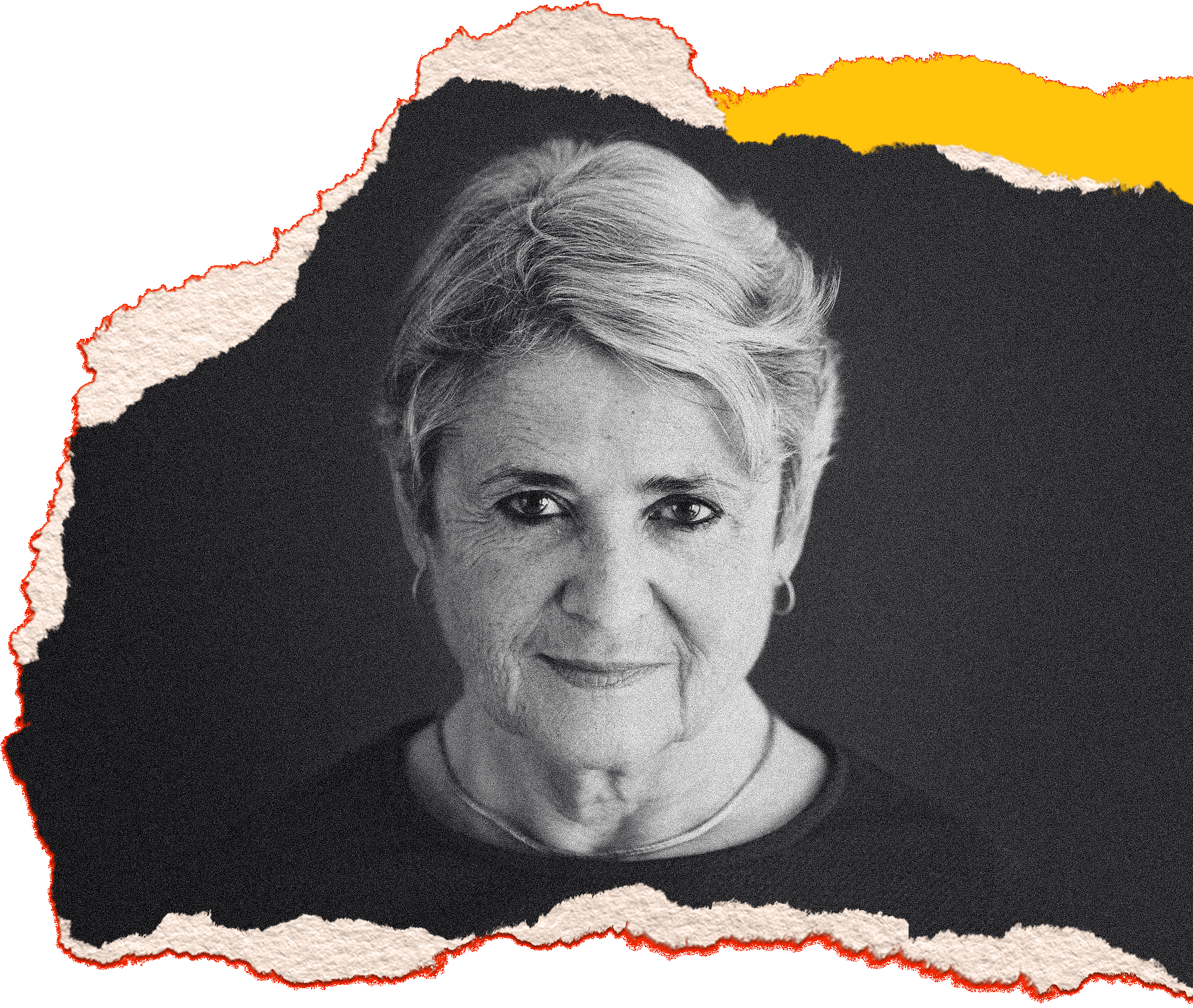 (00.01.20) Geneviève Fraisse tells us about her reading tool of the society, equality and how it allows her to think about philosophy and history.
(00.06.10) Flash cool by Sophie Truchot.
(00.07.42) Which link exist between the feminism that does and the feminism that thinks? 
(00.11.15) Sabrine Kasbaoui's Rebellions' diary.
(00.18.44) "A full Moon, a Vegetable", musical interlude, by Paola Hivelin and Sophie Rokh.
(00.20.15) In 1929 Virginia Woolf asked the question of the place of feminism in 100 years, our guest gives her opinion on this question.
(00.27.10) Dark Side of the Moon by Renaud Voisin.
(00.32.35) The dada Interlude by Sunny Buick.
(00.34.30) Geneviève Fraisse tells us about her inner witch.
(00.35.25) Sophie Truchot reads us an extract from Geneviève Fraisse's book "Féminisme et philosophie".
References cited
in the episode #10
Féminisme et philosophie: Geneviève Fraisse, Folio Edition, 2020.
Léon Abensour: French historian.
Les Excès du genre: Geneviève Fraisse, Seuil Edition, 2019.
Un violador en tu camino: Performance created by a feminist collective from Valparaíso called Lastesis, with the aim of demonstrating against women's rights violations during the 2019 demonstrations in Chile.
La Fabrique du féminisme: Geneviève Fraisse, Le passager clandestin, 2012.
La Stratégie du choc: Naomi Klein, Actes Sud, 2008.
Être écoféministe – Théorie et pratique: Jeanne Burgart Goutal, L'échappée, 2020.
La suite de l'histoire – Actrices, créatrices: Geneviève Fraisse, Seuil Édition, 2019.
Nathalie Sarraute: French woman of letters of russian origin.
Marguerite Duras: French woman of letters, playwright, scriptwriter and director.
Une Chambre à soi: Virginia Woolf, Gallimard, 2020.
Cindy Sherman: Contemporary American artist and photographer.
Sauvages, au coeur des zoos humains: Documentary Arte, 2017.
Ayana V Jackson: American photographer and filmmaker.
Mignonnes: Film by Maïmouna Doucouré, 2020.
Petit manuel du sexisme en entreprise: Camille, Simon and Agathe, three students from EM Lyon, wished to free the students' speech, 2020.
Green Turtle: Robot "turtle" capable of tracking and swallowing waste in the vicinity of beaches, ports, rivers.
Salsify with coconut milk and curry – vegan, grain free
Preparation time 30 min
Cooking time 40 min
Total time 1 hr 10 min

4 people
Ingredients
* 1 kg of fresh salsify
* 2 onions
* 3 tbsp. olive oil
* 20 cl of coconut milk
* 10 cl coconut cream
* 1 tbsp. curry
* 1 pinch of cumin
* 1/2 vegetable stock cube
* Salt, pepper
* Fresh coriander
Preparation
* Steam the salsify for 20 minutes and then remove the skin.
* Cut the salsify into 3 cm long pieces. Reserve in lemon water.
* Slice the onions and fry them in olive oil and then add the salsify.
* Pour in the coconut milk and coconut cream, then add the half vegetable stock cube, salt and pepper.
* Add the curry, cumin and mix.
* Cover and simmer over low heat for 10 minutes.
* Serve with whole grain rice, or a mixture of quinoa and coral lentils if you are on a grain-free diet.
* Add fresh coriander before serving.
Guest: Geneviève Fraisse
Animation: Sophie Truchot and Renaud Voisin
Production: Gang Of Witches
Conception: Gang Of Witches, WTFéminisme
Editing: L'Arrière Boutique
Sound design: Gang Of Witches
Musics: Gang Of Witches
Mix: Thibault Delage, Adrien Becarria, L'Arrière Boutique
Photography: Nicolas Guiraud
Branding: Vivien Bertin
"The artistic collective Gang Of Witches launches on January 10th a podcast that resembles it. Understand: eco-feminist, intensely sororalistic and revolutionary. One of its presenters tells us a few words about it. To your helmets."
Extract from the article from Clément Arbrun for TERRAFEMINA
8th of january 2020
Download the press review – FR [pdf – 3Mo]